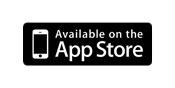 Christmas Countdown w/Music

(Updated August 2014)
A FREE iPhone app that counts down the days until Christmas with holiday music, animated characters that gets bigger the closer the day gets to Christmas, and additional sounds when the objects on the screen are touched.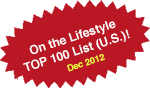 Over 775,000 Downloads by happy Christmas users! Ranked 5 stars (Dec 2012).
Ranked #35 out of 19,339 apps on the iTunes U.S.
Lifestyle Top List and #44 in Canada in Nov 2011.
On the iTunes Lifestyle Top 100 lists in the
U.S., U.K. and Canada in Oct, Nov 2010.
Reached the iTunes Lifestyle Top 100 lists in the
U.S. and over 35 other countries in 2009.
Features:
See the number of days until Christmas.
Select one of six included holiday musical soundtracks.
Pick music from your own music library. The title and album art of the playing song are displayed.
Tap the countdown text to cycle between 8 different colors.
Choose from 6 animated characters: Santa, Tree, Angel, Reindeer, Snowman,and Bells.
See the animated character grow to full size and then shrink back down based on the number of days left until Christmas. The closer the date gets to Christmas, the bigger the animated character will grow. The animated character will then move off the screen in one of 6 different patterns.
See falling snow.
Tap one of three objects on the screen to produce Christmas sounds (standing santa, reindeer, presents).
Shake your device to have Santa say "Ho Ho Ho" or watch the tree light up and other effects.
Select any background image from your device's photo album or reset the image back to the original one that is included.
Send the days to Christmas to Facebook.
Enable/disable/hide the animation.
Enable/disable device sleep.
iOS7 and iPhone 5 support.
A FREE, ad supported program.
*Want Push Notifications to update the icon's badge count with the number of days automatically, show days or hours/minutes/seconds, and have no ads? Check out our app Christmas Countdown Pro w/Push Notifications.
Christmas App fans -
Check out our multi-game/sound Christmas iPhone App Christmas Experience.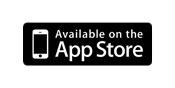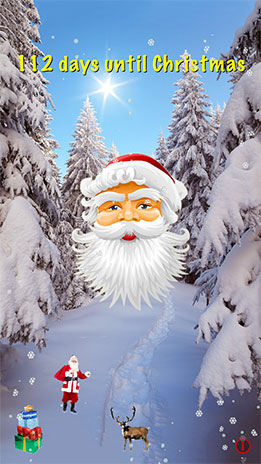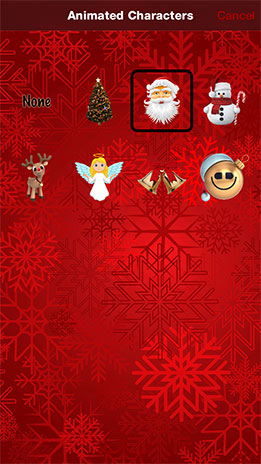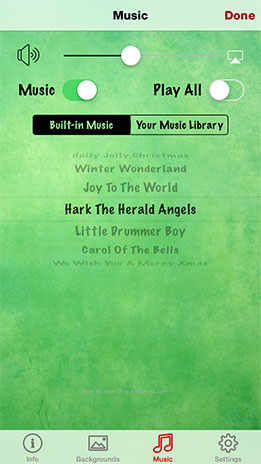 Testimonials from the iTunes App store:
"Fun and easy to use. The options are neat too!" - Jenachelle
"Not only is this app free, but it's great!!! Love it!!!" - StarFire
"This app is awesome. The music is great!" - EileenBoggess
"Very good app." - Horseloverforlife
"This app is awesome for any Christmas lover it's simple but a necessity." - Living4christ2
"Best app ever use it almost every day!!! Plays good music and creative" - Arc2013
"This is just plain ol' silly, but fun! The music, the ever-growing tree, the classic Santa ho-ho-ho - love it!!" - Matthew Biesiada
"Throughout the year I love looking at my personal picture with the special holiday music and it gives me a sweet moment of nostalgia." - Nss82
"Very cute!" - bulmas_apples
"Love it..." - Court33095
"This app has become a very important part of my holiday traditions. I look forward to it each year and share it with my family." - Hjames6
"Fun and easy to use. The options are neat too!" - Jenachelle
"This is a really fun app." - Stupidlamblove