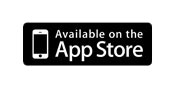 Easter Countdown Pro w/ Push Notifications
See the number of days countdown until Easter via Push Notifications on the App's icon badge as well as within the app, listen to music, and change background pictures.

Now with
Apple Watch

App and Complications!
Features:
The number of days until Easter is displayed on the icon's badge and is updated every morning without having to start the app (Push Notifications).
Apple Watch app that displays the days and graphical indicator. Choose watch face complications.
See the number of days countdown until Easter.
Select one of 4 included background musical soundtracks.
Repeat the same song or play all songs automatically in sequence.
Pick music from your own music library. The title and album art of the playing song are displayed.
Update your Facebook Status with the days to Easter.
Tap the countdown text to cycle between 8 different colors.
3 animated characters to choose: Colorful egg, chocolate egg, easter bunny.
See the animated character grow to full size and then shrink back down based on the number of days left until Easter. The closer the date gets to Easter, the bigger the character will grow. The character will then move off the screen in different patterns.
Select any background image from your device's photo album or use one of the 3 included holiday images.
Shake your device or tap the animated object to see a special effect.
See the date and day of the week of Easter for this year and the next 4 years.
Enable/Disable/Hide the animation.
Enable/Disable device sleep.
iOS9 and all iPhone screen sizes are supported.