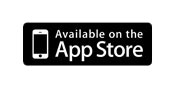 Fun Countdown (FREE for the iPad)
See the number of days countdown on your iPad until your favorite holiday or custom recurring event.

Use multitouch gestures to resize/rotate/position an event. See an animated object that gets bigger as the day gets closer, listen to music (built-in or your own), change background pictures, set alerts, more.
Features:
See the number of days until the holidays of Halloween, Christmas, Valentine's Day and Easter or add your own custom recurring events and holidays.
Use multitouch gestures for each event to change the size, position, and rotation. Up to 8 events can be displayed on the screen at once.
Select one of the built-in soundtracks (Includes Halloween/Christmas songs), or pick music from your own music library. The title and album art of the playing song are displayed.
Event properties include name, date, recurring status, note, enable notifications, background image, text color, and animated object.
Rearrange events as you prefer, select music, change the overall background picture and save the entire layout for later retrieval.
Several arrangement presents to organize the display of your events.
Customized options for text alerts so you can be notified when your event is coming up. Select the alert time and sound.
Send the days until an event to Facebook.
Recurring options include never, weekly, 2 weeks, 3 weeks, 4 weeks, month, year, by the day of the month, or with a custom day interval.
Change each event's animated object, freeze the animation, or hide the animated object. Tap to play a sound.
Send the days to an event to Facebook.
Display all events in a list sorted by date, name or enabled status.
Portrait/Landscape modes supported.