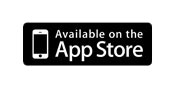 Halloween Experience
An iPhone Halloween themed multi-game entertainment app where you carve a pumpkin, play spooky hangman, and solve a mysterious puzzle

Also tilt your device for scary sounds and schedule multitasking background sounds to be played. Great for Halloween fans!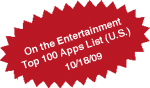 On the U.S. Entertainment Top 200 list in October 2010.

Reached the U.S. Entertainment Top 100 list in October 2009.

Ranked #85 on Apple's Top 100 all paid apps list in October 2008.
Features:
Haunting background music to put you in the Halloween mood - 3 spooky songs.
Create your own virtual pumpkin by moving 30 unique facial pieces onto the pumpkin. Tap a piece to select it and then use pinch and rotate gestures to change the size and orientation of a piece. Tap on it again to deselected it. Shake to erase and shake again to unerase. You might see a witch or two fly across your screen!
Schedule up to 8 scary sounds to be played in the background during a 24 hour period when the app is not running or even if your device is asleep (iOS4 devices only).
Try "Lights Out" mode to see your pumpkin creation glow in the dark.
You can choose which pumpkin pieces appear from the "Choose Pumpkin Faces" screen. Optionally select "Auto Hide Buttons" to have the pumpkin screen's buttons and countdown to Halloween fade out of the way in a few seconds. Bring them back with a tap where they used to be.
Save, load, replace and delete up to 9 different Halloween pumpkin creations with all the pieces so you can work on different versions at different times by pressing the up arrow icon.
Tap the camera icon and save a picture of your Halloween pumpkin to your photo album's camera roll (removes extra pieces and buttons) or send an email of your pumpkin creation directly from within the program.
Play a Halloween-themed game of hangman with over 150 spooky words displayed at random. Reset the word list back to the beginning at any time. See your percentage score and how many words you have attempted.
Have fun with a haunted game of the Tower of Hanoi with 10 levels including the display of the number of moves and the time elapsed.
Send the days until Halloween to Facebook.
Tilt your device in one of eight directions when the pumpkin screen is displayed to produce a different scary sound depending on the angle of your device.
See the number of days count down until your favorite holiday - Halloween.
Customize your settings by separately turning on/off various sounds and functionality.


Featured by Apple in iTunes.
Featured in the iTunes Halloween "Kids Tricks & Treats" section, October 2009.
Recommended by AppReview.com.
AppReview has Halloween Experience on their recommended "Top 5 Halloween Apps" list. Their web site says "This is a fun compilation of Halloween themed activities that are sure to entertain in those occasional moments of spare time. The app includes two games, a pumpkin decorator and Halloween sound effects." October 2009.
Recommended by the Independent Newspaper.
The Independent has Halloween Experience listed in their "Weekly top iPhone Apps:Halloween" list. October 2009.
Apple's Staff Favorite in iTunes.
Featured in iTunes as a Staff Favorite, October 2008.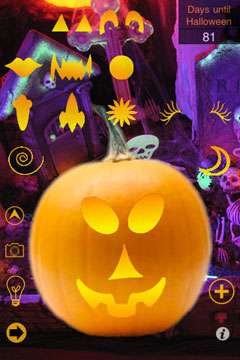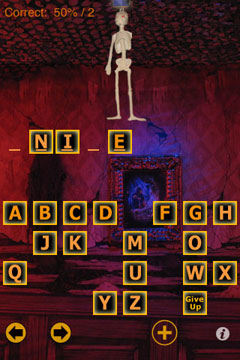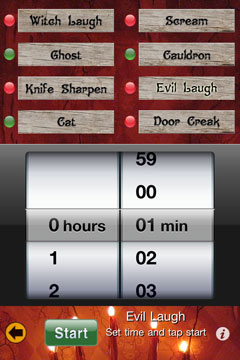 Testimonials from the iTunes App store:
"Exceptional!!! Awesome sounds, fun games, great use of tilt feature." - Peachwicket
"Sound effects and artwork helps anyone get in the Halloween spirit!" - Halloween Queen
"This provides an awesome fun Halloween experience with the games, backgrounds, lights out, and so much more!" - DrLeeQ
"Such a cool app that is definitely worth the money. Good Halloween fun." - chm1
"Everything from the sound effects to the look is polished & professional." - highnessty
"This is the best Halloween app to date." - Grumthegobbo
"I love this app is is one of my top favorites." - Windsor Rocks
"I love Halloween and I love this app." - CamperDad
"The music is great, the effects are great and the games are great." - lluvsnowwhite
"This is by far the best app for Halloween!" - GeOvSaSnIP
"This is colorful, fun and very well put together. Really really like it!" - OrionD
"This is by far one of the best apps I've ever seen!! The games are great and there is just so much entertainment!!" - ddrfan4ever
---
See a demo of V2.0 in action (V3.2 adds more features):