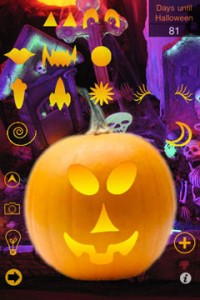 Halloween is almost here!  If you enjoy spooky music and want to see how many days until Halloween year after year. check out the FREE app Halloween Countdown or the paid app with push notifications Halloween Countdown Pro.
For multiple fun Halloween games, check out Halloween Experience.  You can carve a pumpkin, play haunted hangman, solve a puzzle, and have scary sounds play when pressing a button or schedule them to play at any time to scare your friends!
For iPad users, FREE Fun Countdown not only contains Spooky music and a countdown for Halloween, but you can also add your own holidays and custom recurring events.
Have a Happy Halloween!!