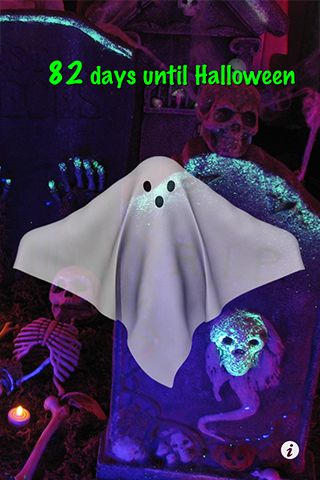 Halloween is coming in only 82 days!  Now is the time to get ready with Halloween Countdown for the iPhone (FREE).  Never forget how many days until Halloween!
Halloween Countdown now has 3 animated objects, including a ghost. In addition, there is a new haunting melody to listen to.
If you would like to receive push notifications so that the number of days until Halloween is displayed on the app's icon badge, check out Halloween Countdown Pro, also recently updated.