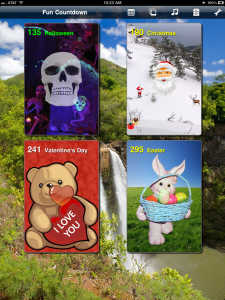 Fun Countdown for the iPad has been released.
See the number of days countdown until your favorite holiday or add your own custom recurring events.
Use multitouch gestures to resize/rotate/position an event.
See an animated object that gets bigger as the day gets closer.
Listen to music (built-in or your own), change background pictures, set alerts, more.